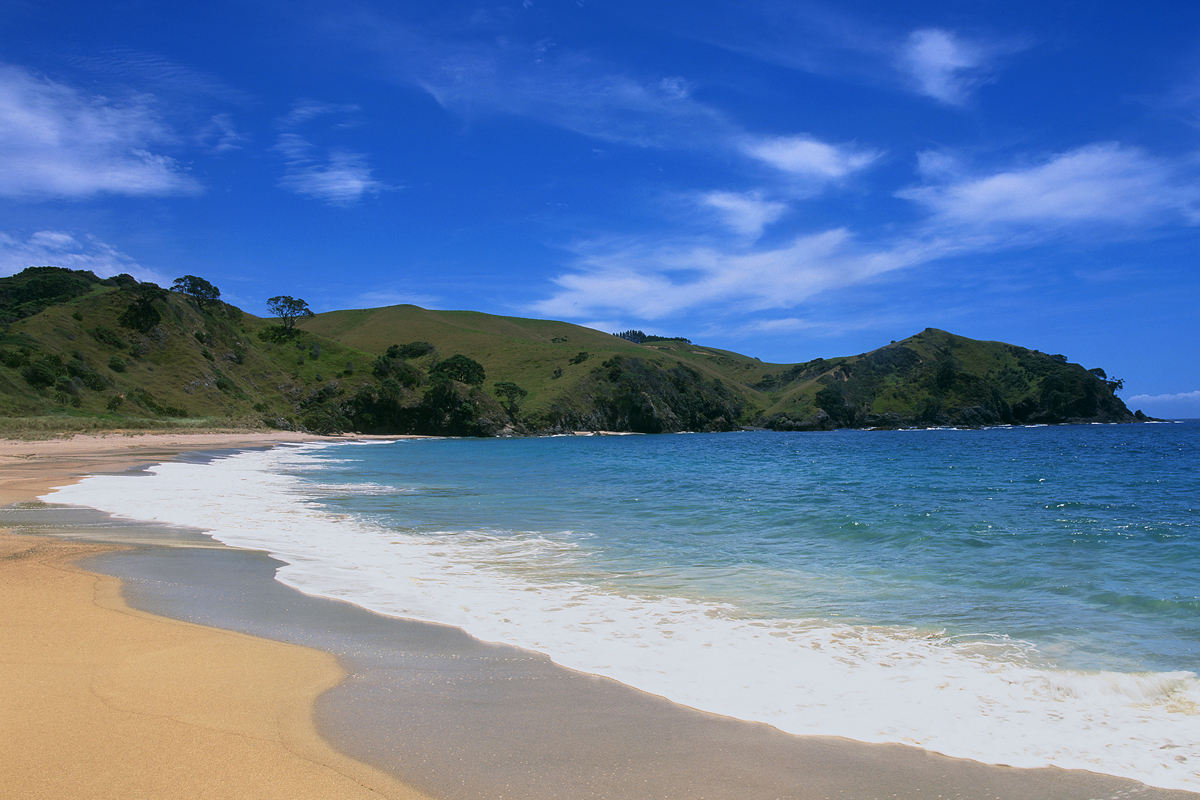 Mataka contains almost everything that makes New Zealand special – from mountains to surf, rugged cliffs to inland lakes, forest, bush and wildlife, rolling farmland and seas. The Master Plan for Mataka preserves those features and integrates up to 30 homes (plus guest/manager houses) within 10 miles (16 km) of coastline providing magnificent views for homes, hiking or riding.
The Master Plan provides for large private lots with shared access for all owners to the key assets and infrastructure of the whole property – four beaches, extensive coastline, conservation areas (comprising shrubland and wetland), stables, beach lodge, Mt Mataka and an extensive network of over 23 miles (38 kms)  of private roads and hiking, riding and biking trails.
Accordingly, the Master Plan for Mataka is based on achieving the following objectives for each individual owner: privacy; security; beauty & wildlife; use of a large estate; managed solution; high quality overall development; planned outcomes; a wide range of amenities in a large private property – riding, hiking, biking, swimming, diving, boating, fishing, farming, conservation and rest. The Master Plan achieves these objectives in the following ways: privacy – low density development (up to 30 homes / 2888 acres), gated community, extensive spacing between homes (up to 30 homes over 10 miles (16 kms) of coastline); security – a gated community, coded gate access from public roads, on-site staff with full radio coverage, security monitoring of homes by telephone to monitoring centre; beauty & wildlife – including permanently protected, covenanted private conservation estate, planting, beautification and wildlife protection programs, spectacular coastline and beaches for homes, hiking, riding and recreation; use of a large estate; all owners have access to internal private roads, riding trails, beaches and mountain; managed solution – conservation areas and infrastructure managed on behalf of owners; all home services available on an efficient shared cost basis; owners of the 30 homes retain control of management of infrastructure; high quality of overall development – Design Guidelines protect the interests of all owners in the overall quality and design integrity of individual houses and landscaping.
The investment premium and enjoyment premium experienced by owners of Mataka Station is driven by the quality of management of collective and individual facilities, Owners' investment in quality outcomes are creating significant value. Planned Outcomes – Rules, Land Covenants and Master Plan protect owners' individual and communal rights.